What is Plastering For Beginners?
I was driving through town recently, just going at a slow, chilled speed when I started thinking about my main trade; Plastering. I was thinking about all the  walls I've skimmed. All the bricks I've rendered to and all the houses I've ended up working in.
Then it hit me that there wasn't actually a place I could go that could answer any of the questions I had along the way. There wasn't anywhere I could go to help become a better plasterer. We had to figure it out through trial and error because most of the time I worked on my own.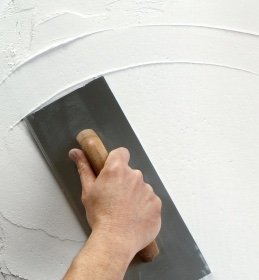 "I could create that place." I could make that website that you could go to when you have any problems or questions regarding skimming! Thats when this website, Plastering For Beginners, was born.
This is a website that will show you how to plaster. Whether your a total beginner or an expert in the field we will ultimately show you how to plaster walls. We will provide articles, videos and tips showing you how its done!
So here we are. This is it, the place to find out the best tools to use, the best ways to get that perfect finish and the website giving you all the tips and tricks needed to help you become the ultimate plasterer!
Have a look around and get involved. let us know what you think! Thank you,
Blaine Gray